08-11-2019
Institute of Informatics, IP join the celebrations
From the National Equal Pay Day 2019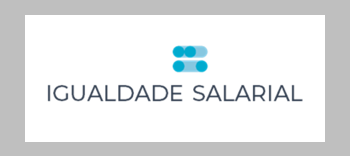 As part of the commemorations of the National Equal Pay Day, November 8, the Instituto de Informática, I.P (II) designed a communication campaign dedicated to Equal Pay (with a focus on digital platforms).


​For II, this is a central theme in the development of our human capital and as such, we intend to make a difference in the adoption of measures that facilitate the reconciliation between professional, personal and family life, diversity and equality.

In this context, among other initiatives/measures, we highlight the signing of the Diversity Charter, the participation in the Organizations for Equality Forum (iGen), the adhesion to the Pact for Conciliation, the submission of a candidacy for notice Nº03/SAMA2020/2019, to implement a Conciliation Management System in II and the availability of the electronic "3 on-line" Box.

The campaign for Equal Pay, promoted within the scope of 40 years of CITE (Commission for Equality in Work and Employment) aims to raise awareness, clarify and motivate the whole society to change the paradigm through the slogan "I deserve equal", which gives the motto for the commemorations of this ephemeris.