11-12-2017
Instituto de Informática's Information Security Management System obtains certification
Certification - ISO/IEC 27001:2013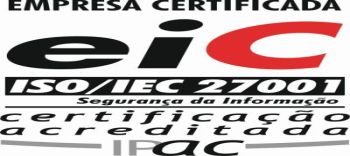 The Institute of Informatics, I.P. obtained certification according to the international standard ISO/IEC 27001:2013 for its Information Security Management System.

With this certification it is recognized that the Information Security Management System of the Instituto de Informática, I.P. meets and ensures the main requirements and international standards in terms of information security, ensuring the availability, integrity and confidentiality of the data managed and processed, the services it provides and the entire Social Security Information System.


This result denotes the strategic commitment assumed by the Instituto de Informática, I.P. to the security and resilience of the systems, continually seeking to provide its services and infrastructures with greater resistance to failures, and to ensure the continuous availability of the services it makes available to all its partners, citizens and companies.