16-12-2020
Integrated Management System
Certified in 3 International Standards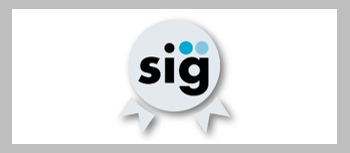 With the completion of the Integrated Management System Reform project (which took place between the end of 2018 and the beginning of 2020), the Instituto de Informática proposed the certification of the Integrated Management System (GIS) in 3 international standards:
ISO/IEC 20000-1:2018

ISO/IEC 27001:2013

ISO/IEC 9001:2015.

As a result of the integrated external audit, which took place last October 2020, the Instituto de Informática obtained:
Renewal of certification regarding the Information Security Management System

Renewal of certification regarding the Service Management System

The Granting of certification regarding the Quality Management System.

This is a Strategic Objective outlined by the Instituto de Informática, which was achieved thanks to the involvement and commitment assumed by all employees, on the way to providing more and better services to citizens, companies, and institutional users, seeking to increase efficiency internal and the sustainability of our organization.

This concludes a cycle of improvement for the Integrated Management System of the Instituto de Informática (resumed at the end of 2015) with the aim of implementing the best and most recent international practices in terms of quality management, information security and management of the services, and obtain due external recognition by independent entities.

Closing a cycle, a new one opens with a view to consolidating the policies and practices adopted, across all processes, services and systems of the organization, increasing the degree of maturity of the System, and enhancing the implementation of best practices at the level conciliation between professional, personal and family life, so that the Integrated Management System addresses in a holistic and integrated manner the 3 essential dimensions of any Management System: People, Processes and Technology.