24-05-2023
More than 8.500 requests for posting of workers
In 5 years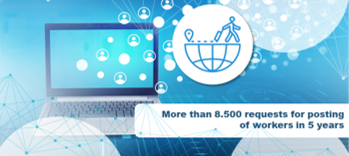 Over the last 5 years, since the launch of the Posting of Workers feature, more than 8,500 requests for new postings have been issued.
To make the request, simply access Social Security Direct, in the menu Employment > Posting of Workers > Request a new posting.
We continue to work towards a closer and easier Social Security for all citizens and companies.