14-04-2023
sigä
Available at the University of Beira Interior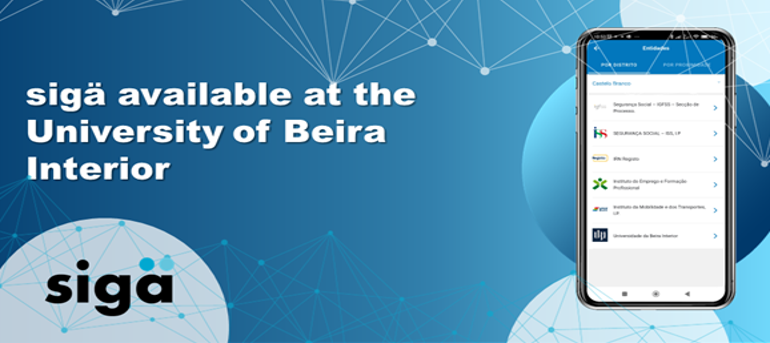 The University of Beira Interior joined sigä - information system for attendance management, developed by the Instituto de Informática, IP.
With this membership, sigä is now present in 15 entities, distributed by the Central Administration, Municipalities and Universities, confirming its ability to respond to the demands of the public attendance services, regardless of the sector of activity.
The sigaApp, which also has an option in English, is available in the store, for Android, IOS or Huawei. Find out more at http://siga.seg-social.pt/.