30-01-2023
sigä - Appointment website with multilingual version
Appointment website and App with English version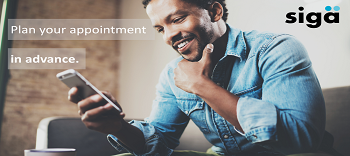 With the growing demand for public services by foreign citizens, the Attendance Management Information System - sigä, now has a multilingual version available, with the possibility of selecting the English language for navigation on the website www.siga.marcacaodeatendimento.pt or by sigaApp.
It is now easier to reach the services you need, by identifying the subjects available for service and the entities to contact.
sigä without queues!