06-05-2021
SIGA – New ways of scheduling an appointment at the Social Security Customer Information Services
The contact with the Social Security services is now more flexible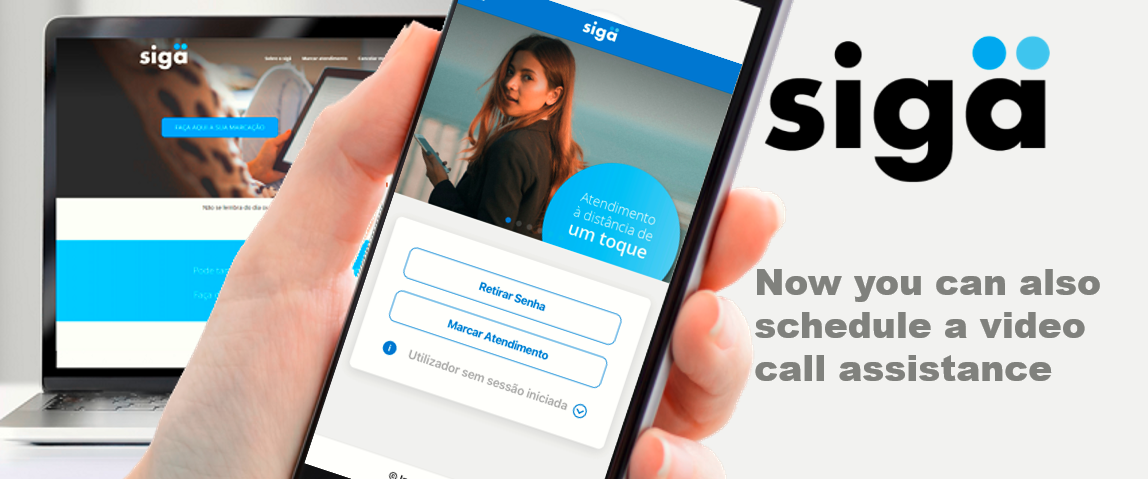 Considering the new needs of citizens and companies, and thinking about the safety of everyone, the Social Security Institute now offers, not only the possibility of scheduling an appointment at the face-to-face customer information services, but also the option of scheduling an appointment by video conferencing.
With full autonomy and in a simple and swift way, through the appointment scheduling portal — https://siga.marcacaodeatendimento.pt/, on the mobile phone or on the computer, in addition to indicating the matter concerned and the appointment date, now it is also possible to choose the form of service provision: at the face-to-face customer information services or by video conferencing.
As of 8 May and in a first phase, the Social Security Customer information service by video conferencing is available for the treatment of International Relations matters.
With these new forms of customer information services provision, we are going further in this matter. The contact with the Social Security services is now more flexible, with more options available, as a way to increase and improve the quality and swiftness of service response and interaction with citizens and companies.
Sigä without queues!